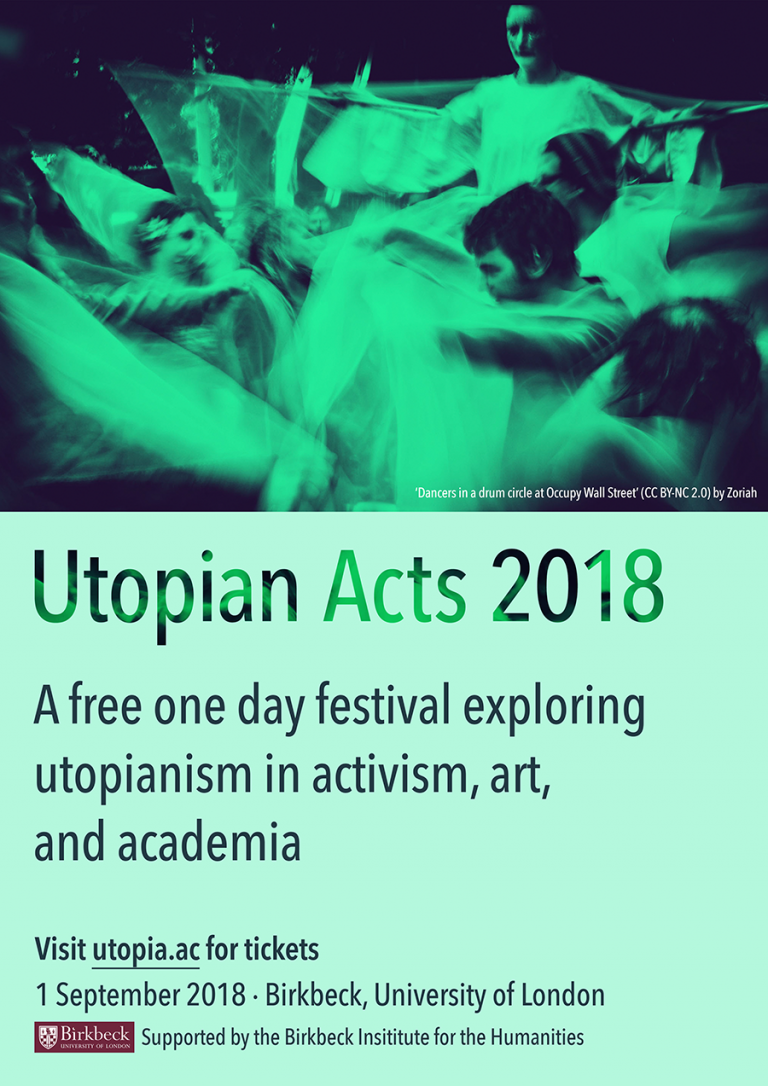 Utopian Acts 2018 was a free one-day festival and conference exploring and challenging the idea of utopia in activism, art, and academia. The event took place on 1 September 2018 at Birkbeck, University of London.
Events included workshops, academic papers, interactive artwork, a film screening, a live comedy set, and a live music show.
Utopian Acts 2018 was organised by Katie Stone and Raphael Kabo, and supported by the Birkbeck Institute for the Humanities and Centre for Contemporary Literature.
Conference reports
Vector (British Science Fiction Association) – Sasha Myerson
Gallery
Related posts