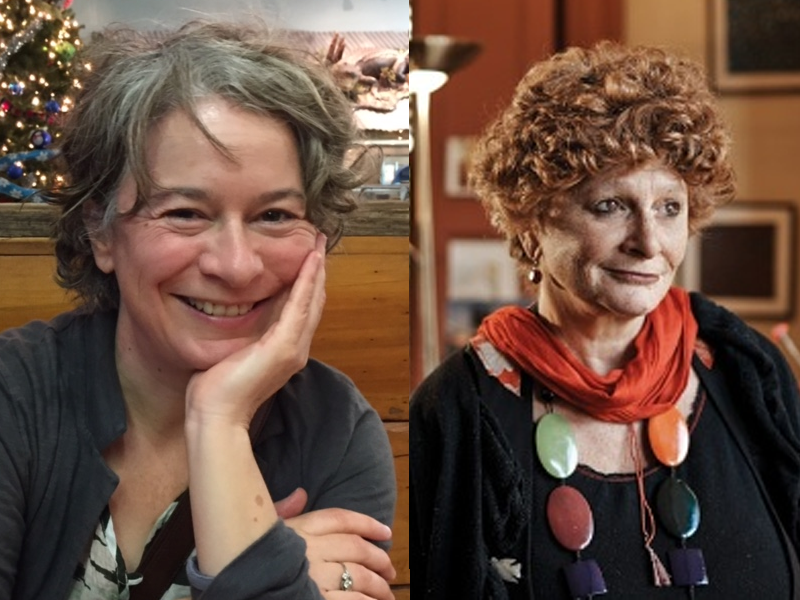 The keynote speakers for Utopian Acts 2018 were Professor Davina Cooper and Professor Lynne Segal, and we're thrilled to make the audio recordings of their keynote presentations available here.
Professor Davina Cooper
Davina Cooper is an academic at King's Law School, writing on radical government, social experiments and new conceptualising. Her last book was Everyday Utopias: The Conceptual Life of Promising Spaces. She has just finished a book on reimagining the state, and started a new ESRC project on the Future of Legal Gender. In the 1980s, she was a Haringey councillor.
Why Conceptual Futures Matter (And how to take them up)
This talk explores the political work that concepts can do. Focusing on the state and gender, as two quite different concepts, Professor Cooper explores radical fantasies of what they might come to mean, and the different ways these imagined futures can be played out in the present.
A version of the recording with slides is also externally hosted here.
Professor Lynne Segal
Lynne Segal is Anniversary Professor of Psychology and Gender Studies in the Department of Psychosocial Studies at Birkbeck College. Her books include Is the Future Female? Troubled Thoughts on Contemporary Feminism; Slow Motion: Changing Masculinities, Changing Men; and Straight Sex: Rethinking the Politics of Pleasure. She co-wrote Beyond the Fragments: Feminism and the Making of Socialism with Sheila Rowbotham and Hilary Wainwright. Her most recent book is Radical Happiness, which explores the radical potential of being together.
Resources for Hope: Moments of Collective Joy
In popular culture around the globe, dystopian visions have all but obliterated utopian hopes for more favourable futures. Yet, resistance to the disorders of the present can also be seen rising and falling as circumstance allow, sometimes enabling us to renew our attachments to life by embracing both its real sorrows as well as its possible joys, while telling us that some form of utopian spirit is now essential for us to envisage any tolerable future at all.
A version of the recording with slides is also externally hosted here.
---