Kate Meakin is currently undertaking their PhD at the University of Sussex considering contemporary feminist, queer and anti-racist activism in the UK alongside recent North American dystopian fiction in film and television. She has previously worked on the intersections between media, popular culture, and political, queer and feminist theories in her masters thesis on Orange is the New Black.
This is Part 2 of a two-part series. Read Part 1.
Concrete, fluctuating, and prefigurative utopias
In the last decade or so, many political commentators have considered the era of left melancholia as nearing its end, precipitated by a contemporary resurgence of transnational radical politics and cyberactivism since the economic crash of 2008-9. Lynne Segal outlines that "even as neoliberalism promotes its very own "utopian" fantasy that everyone can succeed in life, despite grossly unequal beginnings, social movements arise determined to reclaim radical public spaces and overcome the personal isolation and misery neoliberalism spreads in its wake". Queer theorist José Esteban Muñoz asserts the importance of utopian thought within queer theory and activism, focusing on the work of philosopher Ernst Bloch. In The Principle of Hope, written in 1954, Bloch suggests that rather than leading to totalitarianism, utopia actually functions to prevent it. Lyman Tower Sargent notes that Bloch's utopian vision serves "to recognize that things are not quite what they should be, and to assert that improvement is possible"; an essential factor in the success of social movements. Bloch distinguished between abstract and concrete utopias – with abstract utopias constituting banal optimism disconnected from historical consciousness, while concrete utopias opened up the hope of a collective by historically situating struggles towards utopia.
Drawing on the concept of concrete utopia, Muñoz envisions a queer collectivity that draws on the past and helps to imagine a potential future to challenge the current state of imprisonment of the "here and now", enable a feeling of "then and there" to "enact new and better pleasures … other ways of being and new worlds". Alongside concrete utopias that historically situate utopian imaginaries, scholars have argued that utopian activism should ensure that visions of alternative ways of being are constantly re-evaluated and adapted to conditions surrounding them. Literary critic Fredric Jameson describes a requirement to reject a "single-shot solution to all our ills" and instead provide "reflections on multiple futures" that "serve the quite different function of transforming our own present into the determinate past of something yet to come". Anarchist David Graeber concludes in 'A Practical Utopian's Guide to the Coming Collapse' that "we cannot really conceive of the problems that will arise when we start trying to build a free society. What now seem likely to be the thorniest problems, might not be problems at all; others that never even occurred to us might prove devilishly difficult". Therefore, utopian activist communities must be adaptable to unforeseen problems that may arise, and avoid rigid rules and structures that may not work in practice and in different contexts.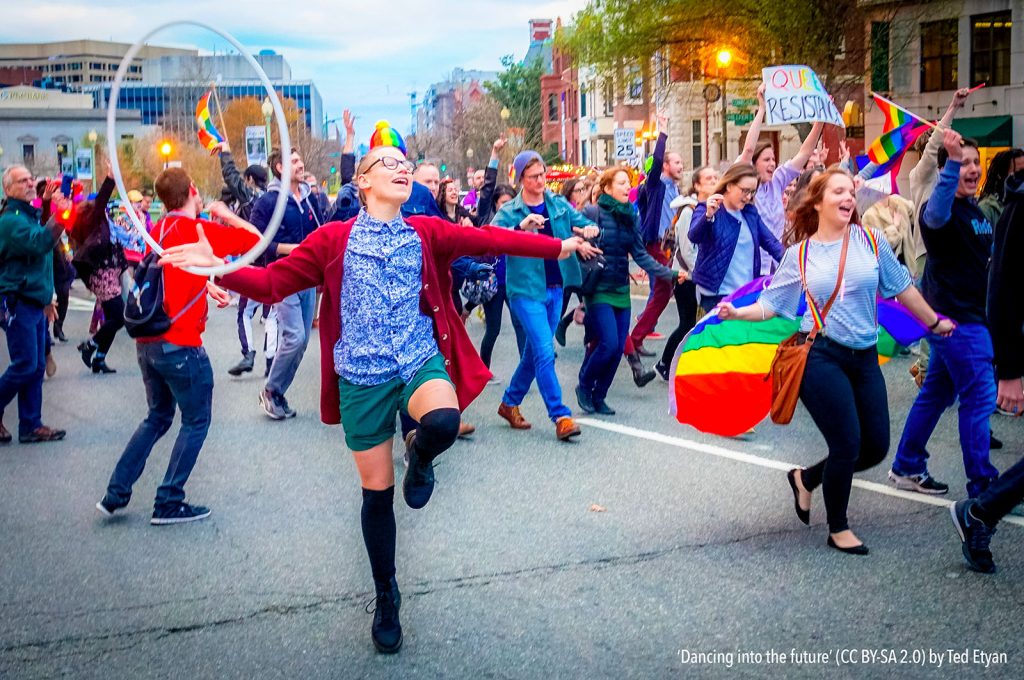 The contemporary practice of utopia is frequently allied with the adoption of the anarchist concept of prefiguration, described by Cindy Milstein as a process in which "anarchists participate in the present in the ways that they would like to participate, much more fully and with much more self-determination, in the future". Prefiguration has been taken up as a tactic in a range of different movements throughout the twentieth century; from postwar feminism, anti-nuclear and peace movements, to the racial justice movements in the US and anti-colonial movements in the global South. Although Naomi Klein does not reference prefigurative politics directly in No Is Not Enough, she states that there is a "need to chart a credible and inspiring path to a different future", suggesting that the journey is not "just talking and writing about the future we want – but building it as we go". For political theorist Ruth Kinna, prefiguration "stresses the experimental, productive, and innovative characteristics of anarchist practices that seek to replace or challenge hierarchical and oppressive social forms". Kinna contends that utopia is not necessarily held up as "the end" in the means-ends relationship, but is "invoked in order to assert the possibility of different alternatives, each dependent on direct action and the principle of desire".
Lived utopianism: The Global Justice Movement
One of the most notable movements to be recognised as motivated by utopian notions of prefiguration is the Global Justice Movement, which formed in the late 1990s to challenge the rule of multilateral organisations, such as the World Bank, the International Monetary Fund and G8. The Global Justice Movement was described as a "movement of movements" made up of multiple, diverse groups, including trade unions, peasant movements, NGOs and indigenous organisations, women's movements, ecological associations, intellectuals and young activists. Michael Lowy traces three distinct but complementary moments in the Global Justice Movement: the negativity of resistance, reminiscent of Klein's "saying no"; concrete proposals; and the utopia of another world. The utopian dimension was identified in the declaration that "another world is possible". Lowy reads this mantra as a declaration of the fact that "[i]t is not simply a matter of correcting the excesses of the capitalist/industrial world and its monstrous neoliberal policies, but of dreaming and fighting for another civilisation, another economic and social paradigm, and another form of living together on the planet". This new world relied on the concept of prefigurative participatory democracy, allowing the population direct access to decision-making and control, which in turn called into question the viability of existing forms of power.
Lived utopianism: The Occupy movement
One of the other clearest manifestations of prefigurative politics and participatory democracy in practice was witnessed the international Occupy protests. The protests began in Zuccotti Park in New York in 2011 and spread to hundreds of cities across the world, including a significant encampment forming outside St Paul's Cathedral in London. David Graeber, considered a key inspiration for the Occupy movement, identified prefigurative politics as one of the movement's four anarchist principles, alongside direct action, illegalism and rejection of hierarchy. Graeber saw the Occupy movements as initiating genuine attempts "to create the institutions of the new society in the shell of the old". He linked prefiguration to the creation of democratic General Assemblies, combined with consensus decision making, and a range of mutual aid and self-help institutions. As Kinna outlines, the practicality of radical aspirations in the Occupy movement created utopian worlds within the present and challenged the dominance of the neoliberal mantra TINA. On the other hand, much like the Global Justice Movement, the central criticism of the Occupy movement in its aftermath was that it expressed very few clear demands. However, Graeber asserts that the best way to reach an egalitarian society was not through issuing demands or progressive reforms but to enact prefigurative politics in the here and now. Michael Robertson describes this mentality within groups of Occupy activists as "promoting a lived utopianism" in demonstrating how "an alternative, leaderless community animated by the desire for economic justice and principles of mutual aid could survive".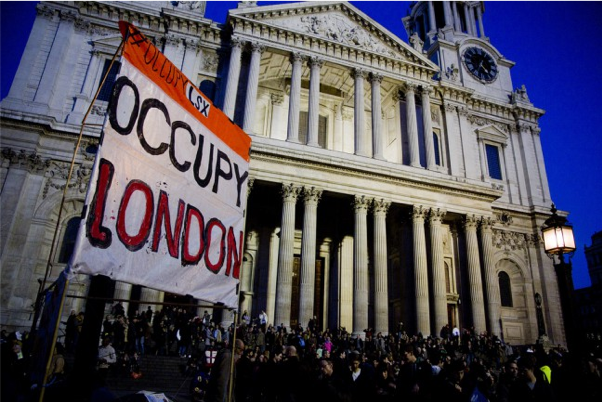 Lived utopianism: everyday utopias
Alongside protest encampments, other forms of utopia are evident in less conventional forms of activism. Ethnographer Davina Cooper investigates six contemporary sites and activities in the UK, from Hyde Park Speakers' Corner to the practice of public nudism, that provide examples of "everyday utopias". Cooper argues that, as a result of limited utopian narratives in literature and film, a re-conception of utopianism was necessary for the belief in the possibility of alternative worlds. When viewing utopia through this lens, Robertson describes how contemporary everyday utopias can be found in many more places than have been previously considered. Cooper also describes the process of setting up a Local Alternative Trading Scheme in the East Midlands which involved the exchange of skills rather than money for products and services. However, difficulties arose following the widely differing amount of time people were willing or able to commit to the scheme. Such examples, as Robertson suggests, show that most, if not all, contemporary utopian practices are only evident in partial forms, in terms of their scale and inability to fully separate from mainstream capitalist systems. Nevertheless, Cooper describes how everyday utopias are able to "reflect transformations of thinking with evidence that alternative practices are always possible, and often worth attempting".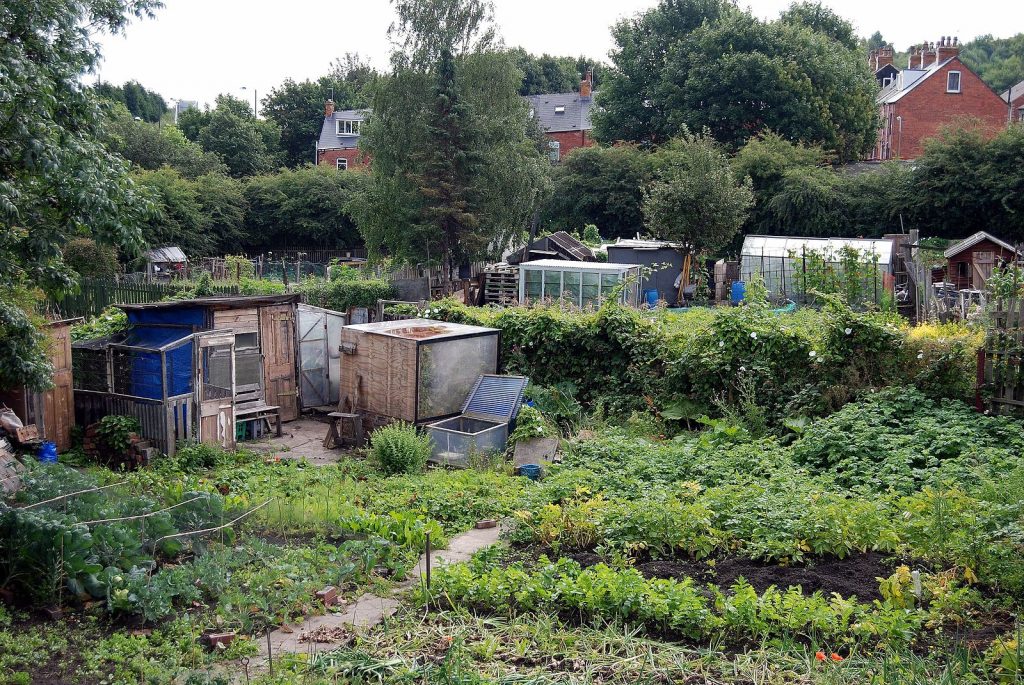 ---
Despite the prominence of neoliberal ideologies that increasingly dictate most aspects of our lives, moments of utopian hope and joy can be found in the most unusual places. To enable the proliferation of alternative narratives that radically reconfigure the world as we know it, concepts outside of our imagination are necessary to motivate both what we can enact today and where we hope to move forwards in the future. As inspiring author Ursula Le Guin once stated:
We cannot ask reason to take us across the gulfs of the absurd. Only the imagination can get us out of the bind of the eternal present, inventing or hypothesising or pretending or discovering a way that reason can then follow into the infinity of options…leading us to the freedom that is properly human, the freedom open to those whose minds can accept unreality.
Robertson concludes in his study that "visions of a transformed world, along with efforts to live out some portion of it in the here and now" are crucial to actualising a better future. The role of a fluctuating, dynamic, yet historically situated and concrete utopian spirit is vital in the formation and sustenance of the prefigurative activist practices which will allow us to envision possibilities for alternative ways of being.
---
This is Part 2 of a two-part series. Read Part 1.
---